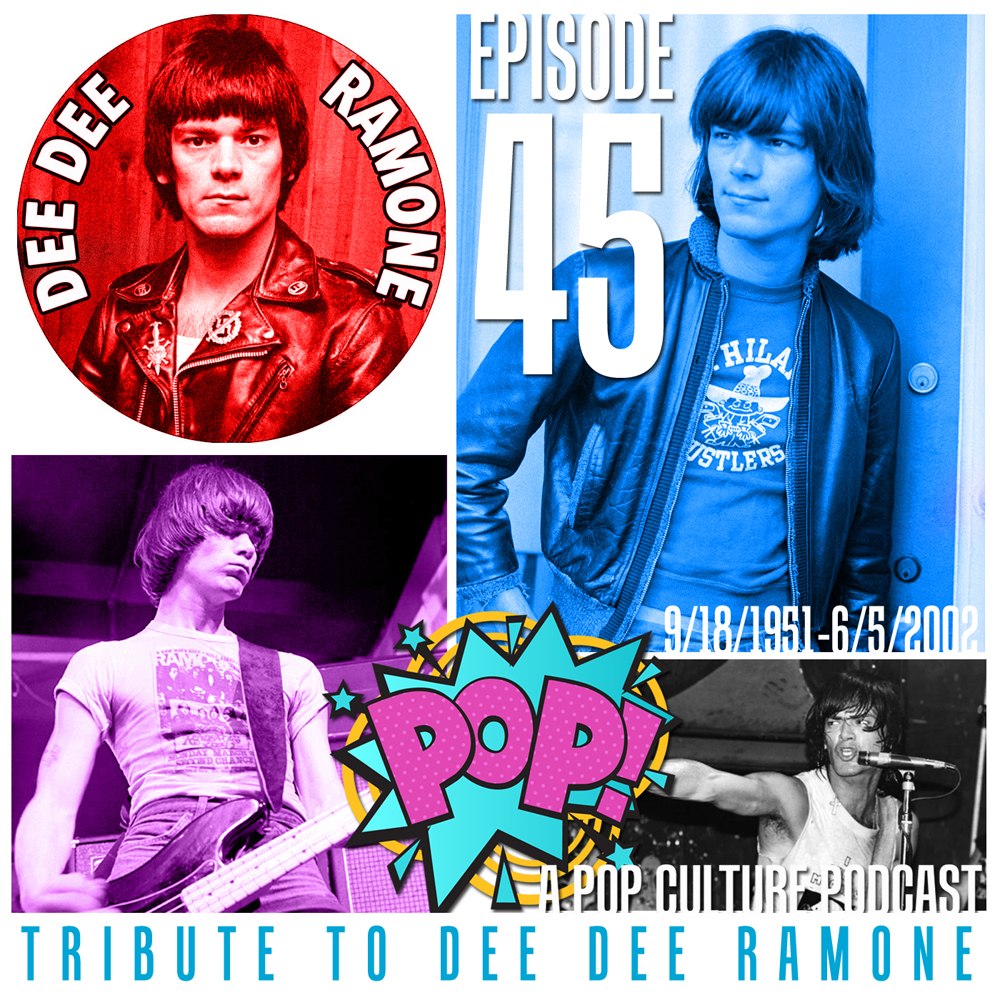 Ken Mills & Craig Cohen pay tribute to Dee Dee Ramone. Douglas Glenn Colvin (September 18, 1951 – June 5, 2002), known professionally as Dee Dee Ramone, was an American musician, singer and songwriter best known as founding member, songwriter, bassist and occasional lead vocalist for the punk rock band the Ramones. Episode produced by Craig Cohen
Check Out Craig's show "Slycast"
http://slycastpodcast.blogspot.com/
Please rate us on Itunes!
Search on Itunes for "POP Staff"
Find us on Face Book at
https://www.facebook.com/groups/POPpodcast/
Or tweet us at
https://twitter.com/POPSTAFFTWEETS
@popstafftweets
Join Courtney on twitter at
https://twitter.com/courtcro
Tweet Ken @nightwingken
Get POP shirts here!
FUN SIZE SHIRTS HERE!
Download (right click, save as)