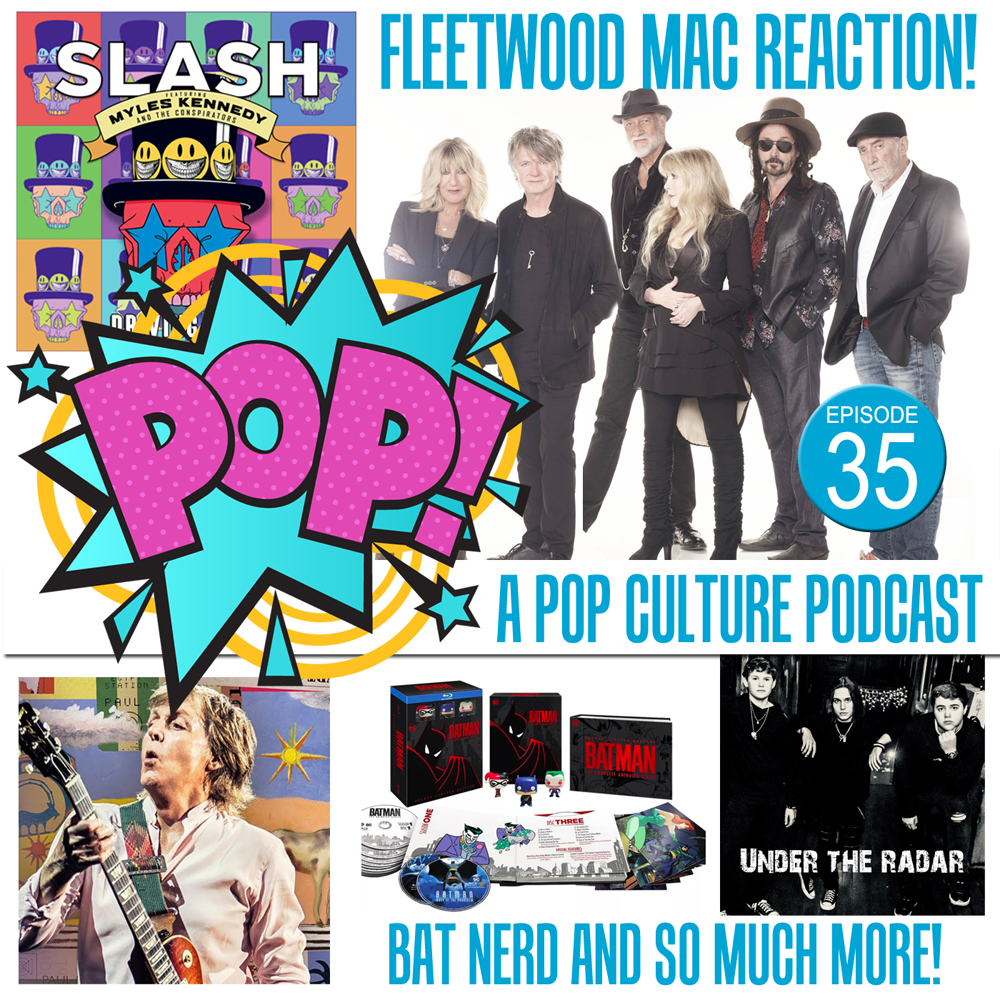 Ken Mills & Courtney Dold talk the new "Fleetwood Mac" on "Ellen", they played live and here is our REACTION!. We talk, "POP!" House keeping, New McCartney, "Under The Radar" Slash, Bat Nerd,"This week In Courtney"and what is Poppin' with us!
Please rate us on Itunes!
Search on Itunes for "POP Staff"
Find us on Face Book at
https://www.facebook.com/groups/POPpodcast/
Or tweet us at
https://twitter.com/POPSTAFFTWEETS
@popstafftweets
Join Courtney on twitter at
https://twitter.com/courtcro
Tweet Ken @nightwingken
Get POP shirts here!
FUN SIZE SHIRTS HERE!
Download (right click, save as)